Hanil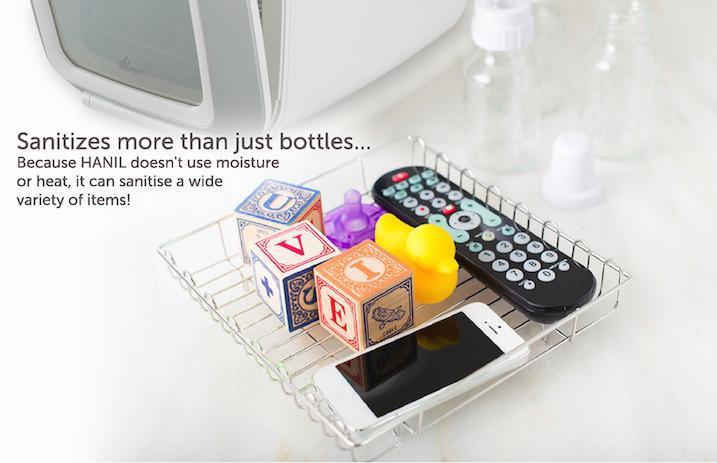 HANIL UV Sterilizer has been DISCONTINUED and we have launched a NEW & BETTER replacement brand - POLED PIXEL (Korea). Using higher technology UVC LED and requires no maintenance! 
Want an even better, more powerful sterilizer that's maintenance-free,
ACT FAST FOR EARLY-BIRD OFFER!



POLED PIXEL (Korea) Homeware, Multi-purpose UV Sterilizer -
Strategic Partner with KAI Singapore - first licensed premium confinement hotel
LED UV Waterless Sterilization

Premium quality, R&D + Designed In Korea
With the global COVID-19 pandemic, it's now more important than ever to keep our homes and places of business safe and healthy for our loved ones, coworkers, and customers. There is increased emphasis on high standards of hygiene and continual disinfection, even in post COVID-19 times. We can never be too careful when it comes to the health & safety of our family.
---------------
Sanitizing baby bottles & breast pump accessories doesn't have to be more work than necessary. With HANIL UV sterilizer dryer, you don't have to load it with water or clean the limescale regularly. Don't add more chores to your list. Just enjoy more time with your baby.
Plus, no matter how many tasks you're juggling at once, you never have to worry about burning your fingers. 
Raising the bar on baby sterilizer products, HANIL is the most trusted (this credible Korean brand has a 58 years history! and internationally accredited) pioneer brand to launch in Korea and Singapore.
Not only has it won many awards, it's also used in the top infant centres and nursery wards in Singapore.
Proud hospital partner of leading maternity hospital in Singapore -
Keep the things your baby loves away from germs, with HANIL's technology.